Attractions:
Daintree Bug & Butterfly Museum
Daintree Discovery Centre
Daintree Ice Cream Company
Daintree Tea Plantation
Exotic Fruit Tasting
Floravilla Ice Creamery
Bird Watching Tours
Cooper Creek Wilderness
Daintree Boatman Cruises
Daintree River Wild
Fishing Tours
Daintree River Fishing
Fishing on the Daintree
Hook A Barra
Indigenous Expereinces
CJ Fisher Tours
Far North Escapes
Walkabout Cultural Adventures
Massage/Spa
Daintree Natural Therapies & Spa
An in house massage at Daintree Secrets, just ask when you book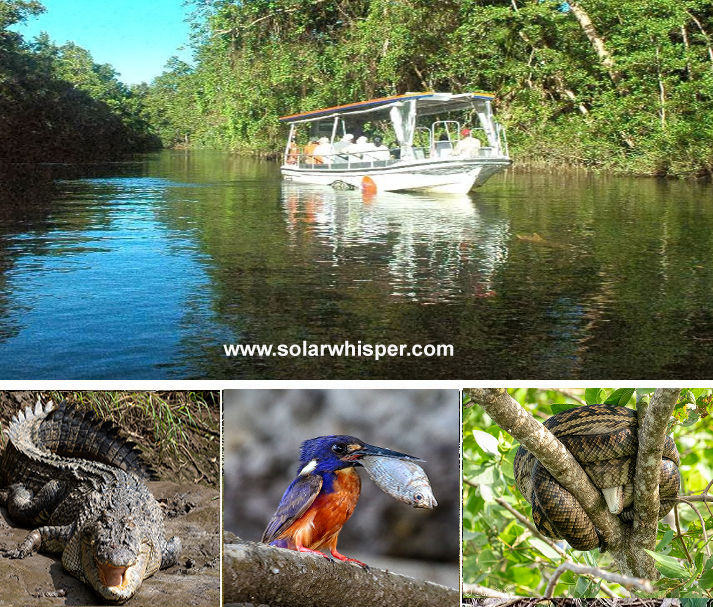 Rainforest & Wildlife Tours
Bruce Belcher, Daintree River Cruises
Cape Tribulation Wilderness Cruises
Coopers Creek Wilderness
Crocodile Express
Crocydylus Night Walk
Daintree Boatman River Cruise
Daintree Rainforest Wilderness – Coopers Creek
Daintree River Cruise
Daintree River Wild Watch
Far Northern Escapes Night Walk
Jungle Escapes Adventures
Solar Whisper Wildlife Cruise
Mick's Bird Watching Cruise
Crocodile Express River Cruises
Cape Tribulation Wilderness Tours
Restaurants & Cafes
Cape Tribulation Beach House
Cassowary Restaurant
Daintree Teahouse
Daintree Siesta
Mason's Café
On The Turps Restaurant @ Heritage Lodge
Whet Restaurant
Julayamba Restaurant
Turtle Rock Cafe
The Sandbar Cape Tribulation
Thorntons on the Beach
Turtle Rock Café
Self-Guided Walks
Marrdja Boardwalk- a 30 minute walk through the rainforest just south of Cape Tribulation.
Jindalba Boardwalk - a 30 minute shady and peaceful walk through the rainforest.
Dubuji Boardwalk – a 1hour round trip takes you through rainforest to the beach and back through the mangroves.
The boardwalk behind Lync Haven Café – Just 5 minutes from Daintree Secrets is a short boardwalk along a crystal clear stream.
Alexandra Falls - Is a must see for all guests. The entrance is located approximately 2 minutes drive from Daintree Secrets and is a spectacular 2 hour walk through rock pools and tropical rainforest where you will be mesmerised by a 150 metre cascading waterfall.
Tranquility Falls – about 20 minutes return walk, the falls are spectacular and you can swim along the way. A small donation is charged for entry.
Beaches
Thornton Beach - just 5 minute's drive from Daintree Secrets.
Coconut Beach - 2KM South of Cape Tribulation Accessible through the resort or from further south where the road touches the beach. There is a large Fringing Reef with a steep drop off, which provides excellent fishing
Cape Tribulation Beach - 1KM North Toilets and Picnic Tables. Very shallow and sheltered from the winds. Ideal for children. Dive boats depart from here at 8.30am. You can walk to the look-out or north to the Beach House, and hire a canoe. On reefs north of the Beach House there is still some live coral on the edge of the fringing reef.
Emmagen Beach - 8KM to the north Easily accessible by walking, driving or even cycling with very few people - a stunning "beach paradise". On low tide you can walk back along the beach to Cape Tribulation. The turn off is situated at a Strangler Fig just before Emmagen Creek
Noah's Beach - 2KM South of Cape Tribulation At the National Park camping ground which is an ideal beach. You can walk from here down to the mouth of Oliver Creek which will have campers using it
here is so much to do and see in the Daintree/ Cape Tribulation area. We recommend a 3-night minimum stay so you can relax around the swimming hole at Daintree Secrets, and see all that is on your wish list.

We recommend booking all tours, lunches and dinners well before your stay to avoid disappointment.

I send along my recommendations to all guests when they book their holiday at Daintree Secrets. If you would like more information on any of our local attractions, or have any queries at all, please do not hesitate to call or email me.